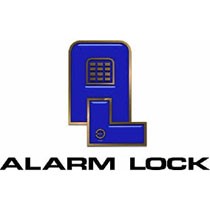 Would Your School Pass the Test?
Introducing S.A.V.I. the School Access-Control Vulnerability Index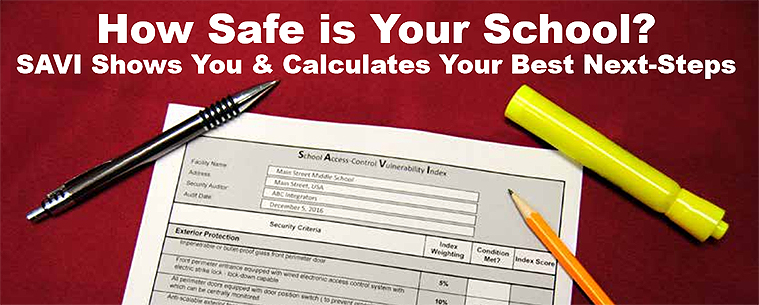 Especially in the wake of recent tragic events and escalating violence, Craftmaster Hardware, in collaboration with Alarm Lock - division of Napco Security Technology, is pleased to not only continue to offer a full range of security & access control solutions designed for education, but its Free and objective S.A.V.I.™ Self-Diagnostic System for schools, to help them easily evaluate their own current security levels and vulnerabilities, and quantify best, next-steps to improve any school or campus' defenses.
Alarm Lock's School Security initiative was begun to lend its longtime security expertise to help foster an understanding and action plan to create safer K-12 schools, colleges and universities for students, teachers and administrators.
The free School Security/S.A.V.I. White Paper brings together findings from a variety of general and school security experts from across the U.S. in an objective way, devoid of brands and sales pitches. The purpose of this paper is to identify impediments to U.S. schools being able to more adequately address the mass shooting/violence problem with effective state-of-the-art security solutions and outlining the steps to qualify and implement a standardized security approach toward measuring the vulnerability of schools to attack and subsequently applying security technologies in an objective, consistent, cost-effective manner.
Part of this process, is the use of SAVI™, a School Access-Control Vulnerability Index™. It can evaluate and grade a campus' current security and point to specific areas for improvement, in an instructional, brand-agnostic, electronic format.
Applicable for any budget and school or campus environment, recommended security upgrades range from adding simple classroom intruder locksets to electronic access locks with ID badge, keyfob control and/or auto-lock schedules; and from a simple access control system, to one campus-wide fully integrated with video, visitor management, locking and/or intrusion/fire alarms and mapping.
Select NAPCO School References:
SCHOOLS:

Antioch Unified School District, CA
Atlanta Public Schools, GA
Austin Independent School District, TX
Beverly Hills School District, CA
Bishops's School, CA
Cabarrus School District, NC
Chandler Unified School District, AZ
Crespi High School, CA
Cumberland County Schools, NC
DeKalb County Schools GA
Elk Grove Unified School District, CA
Fairview Public Schools, MI
Fowlerville Schools, MI
Galion City Schools OH
Graslake School DIstrict, IL
Grossmont Unified School District, CA
Grossmont Unified School District, IL
Horry County Schools, SC
Houston Independent School District, TX
Jamesburg School System, NJ
Kyrene School District, AZ
Lake Tahoe Unified School District, CA
Los Angeles Unified School District, CA
Madison School District, AZ
Memphis City Schools TN
Muskegon Catholic Schools, MI
NE Independent School District, San Antonio TX
Norman Independent School District OK
Northwest Independent School District, TX
Notre Dame High School, CA
Pickens County Schools, SC
Poway School District, CA
Retths-Puffers Schools, MI
South Carolina School for the Deaf & Blind, SC
St. Charles School District, MO
St.Luke's Episcopal School, AL
Sunnyside School District, AZ
Sweetwater School District, CA
Tucson Unified School District, AZ
Waterloo Schools, IA

COLLEGES AND UNIVERSITIES:

Arizona State University, AZ
Bakersfield College, CA
Bethel College, MN
Cal Poly Pomona University, CA
Chico University, CA
College of New Rochelle, NY
Columbia University, NY
Cooper Union College, NY
Cottey College, MO
DuPage College IL
Eastern Connecticut State University, CT
Fullerton, College, CA
Granite State College, NH
HUP University PA
New York University, NY
Northwestern College, MN
Olympia University, WA
Oshkosh University WI
Pepperdine University, CA
Pierce College, CA
Pierce University Tacoma, WA
San Diego State University, CA
San Marcos University, CA
Simmons College, MA St. John's University, NY
Stanford University, CA
Stonybrook University, NY
UC Davis, CA
University of Akron, OH
University of California, Berkeley, CA
University of Illinois, Champaign Urbana
University of Michigan, Ann Arbor, MI
University of Missouri at Rolla, Engineering School, MO
University of Pennsylvania Medical Center, PA
University of Wisconsin at Menomonie, WI
Victorville College, CA
Contact us for a demo or additional information on the SAVI™ School System at 1-800-221-3212.