Commercial Door Installation
Professional Commercial Door Installation Services
Take control. Trust Craftmaster Hardware.

Craftmaster Hardware enters the installation business for Hardware and Doors!
The company you have relied on for door hardware for over 70 years is now able to install your hardware and doors. We have Commercial Hollow Metal and Wood doors from brands you trust like Masonite, Ceco, Curries, and more! Hardware from over 150 brands to make sure we have what you need!
Our experienced install team is there from beginning to sweep up! Pre-install assessment, Measurements, Hardware choices and specs, Installation of Frames, Doors, and more!
Contact us now to schedule your professional assessment of your current situation and review the possible solutions for the safety and security of your facility and everyone in it.
We serve the needs of Commercial Institutions and Businesses in New Jersey, Manhattan, Bronx, and Staten Island, Rockland, and Westchester!
We also have a dedicated Locksmith Support Services Team and all of the latest equipment - so you can get you what you need to be done well and incredibly fast. Call and partner with people who are passionate about helping you get it right. Call Craftmaster Hardware @ 800-221-3212.
Concerned about the installation of your new commercial doors?
No worries. We have technical and installation manuals for every product we supply. Our experts will not only send you the information you need, but you can also call us and we'll help you with your specific questions.
Professional Commercial Door Installation Services
You can count on our Craftmaster Door Solution Specialist to determine and secure the right solution for your needs. Our Services include:
Door and Frame install and rip out replacement
Door repairs
Lockset installs
Deadbolts
Door closers and operator repair and installation
Exit/Panic devices
Exit alarms
Magnetic locks
Strikes
Access Control
Push button locks
Hands–free door hardware
School Lockdown Solutions
Behavioral Health Anti-ligature
Walk through assessments
Measuring
Master key systems, Keying cores, and key cutting
Lock replacement – Electronic, Mechanical, Mortise, Cylindrical, cabinet, desk, padlocks
Door accessories – Viewers, hinges, stops, sweeps, thresholds, pulls, Kick Plates, coordinators, mullions, pivots, hotel privacy latches, flush/surface bolts and more!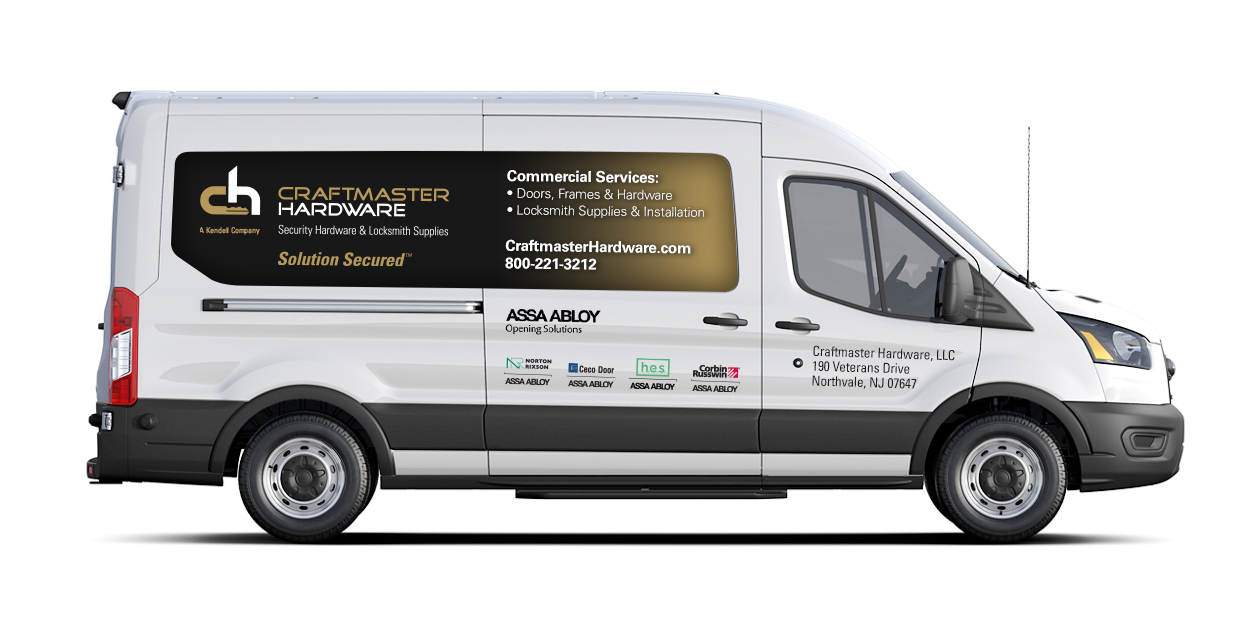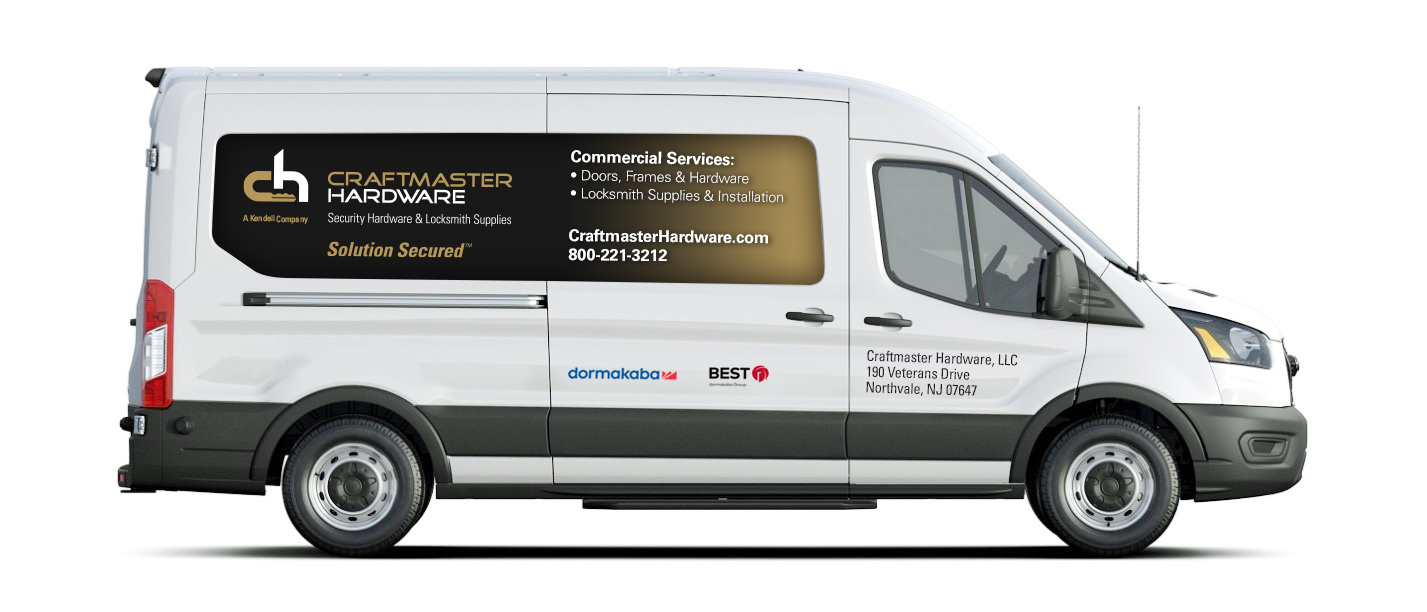 With over 150 years of combined industry experience, our customer support team is second to none.