Assa Higher Education
College/University Solutions
Access control, locks, doors and hardware for college & university facilities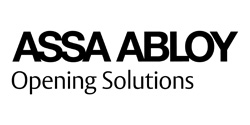 Safe, Secure & Sustainable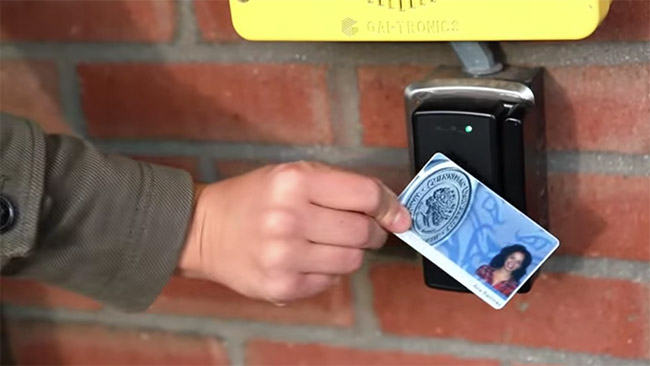 Colleges and universities range in size from a single building to an entire town. We offer a diverse range of doorway solutions that address all of your security, life safety and sustainability challenges.
School Doorway Security
Scalable Security
With the availability of so many access control options, education facilities can address the specific level of protection needed for each opening. Whether combining multiple credentials, leveraging existing network infrastructure, integrating discrete components, or adding decision making capability, modern technology allows a much broader set of products. This allows for the selection of the right product to provide the right.
Mechanical
The most basic level of protection is a typical mechanical cylinder with a legacy key system. This can be enhanced with:
A patented key system, which protects against unauthorized duplication of that key
Geographic exclusivity, which further restricts how that key can be duplicated
Small format interchangeable core - a type of cylinder can be quickly removed to simplify re-keying
Keypad
Keypad locks can be re-keyed electronically. If there are concerns about who has access to a building, codes can be quickly changed at any time. This provides a basic and convenient form of security. Options include:
Digital touchscreen lock that combines a robust cylindrical lockset with a digital touchscreen
Narrow stile keypads that are compatible with narrow stile aluminum, steel or wood doors
Offline
Offline locks add another element of security by incorporating audit trail features into the locking device. This feature enables an end-user to interrogate the lock and determine who opened a door and at what time - a useful tool for inventory control in areas such as maintenance/housekeeping closets or pharmacy storage rooms. Locking options include:
eCylinders - unlike traditional offline locks, all the smarts are located in the cylinder, making retrofitting into existing hardware quick and easy
Hybrid locks - features a key with two credentials: a traditional mechanical key and and RFID transponder inside the head of the key
Wireless
Wireless locks record audit trail histories and use a standard WiFi connection to interact with a centralized access control system. Unlike an offline lock, a wireless lock can periodically transmit this data back to the control system and receive programming instructions as well. Features to look for in a wireless lock include:
Connectivity using a standard, off-the-shelf WiFi system - no need for an expensive, proprietary system
Compatibility with existing software and panel-based access control system
Real-time transactions back to the host software solution
Online
Online locks connect directly into a building's centralized control system, giving end-users the ability to monitor and issue commands in real time. A cost effective manner to implement online access control is to select hardware devices that are compatible with existing building control systems and do not require proprietary software. Available online access control technologies include:
Power-over-Ethernet - utilizes existing CAT-5 or CAT-6 network infrastructure, with intelligence built into the lock for local decision making
Integrated Wiegand - features open architecture platform to work with leading access control software
Hi-O Technology
Each Hi-O (Highly Intelligent Opening) device has a built-in processor that gives each doorway component intelligence as well as the ability to communicate with each other over a CANBus network. When a Hi-O device is connected, it is instantly recognized by the building control system, similar to when a USB device is connected to a computer. The benefits of Hi-O include:
Self-diagnostic abilities - components identify maintenance issues (similar to a check engine light on a car)
Standardized installation - every device has the same number of wires
Synchronized performance - every device understands its function and the order in which it operates
Interested in ASSA ABLOY's Higher Education Security Solutions?
Craftmaster Hardware is an expert supplier of ASSA ABLOY security products. We can deliver on any one of their sophisticated and high quality solutions. Need a consult? Craftmaster will spend the time necessary to specify the right product for the right application for your specific need. We can also facilitate a trusted ASSA ABLOY security advisor and help you with securing your entire educational facility.
Call 800-221-3212 and discuss Corbin Russwin and Sargent security solutions with a Craftmaster expert on:
Integrated Card Systems
Mass Notifications
Product Durability
Sustainability
And a wide variety of door hardware and security products
Additional Resources/Downloads

Campus Access Control Solutions