Assa Abloy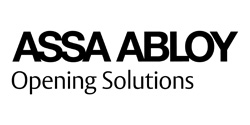 Healthcare Solutions
Locks, Access Control Devices, Doors and Hardware for Healthcare Environments
You take care of people...We take care of you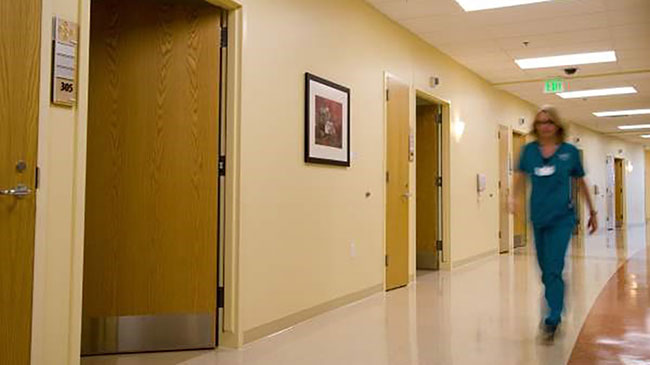 Meeting the needs of clients and exceeding their expectations is a priority for healthcare facilities. ASSA ABLOY offers solutions and services that help meet these challenging goals.
ASSA ABLOY addresses common healthcare facility issues, such as:
Behavioral Health Solutions
Security
Life Safety
Design and Sustainability
Acoustic Solutions
For more information, download the "The Continuum of Care" brochure
Patient Security & Asset Protection
Today's security industry is conditioned around two levels of capability when it comes to securing an opening: complex or simple. A security professional will generally look at every door and determine if it's a candidate for a $300 mechanical lock or a typical $3,000 to $4,000 online access control device.
Limiting locking options to two broad categories, however, reduces the overall security effectiveness by overlooking the solutions that fall in between. An entire continuum of security technologies are now available that address the unique locking needs of every opening in a building.
For more information, download the "Security Strategies" brochure
Safety and Compliance
Address code and accreditation issues with innovative door opening solutions
Openings figure prominently in life-safety codes and accreditation inspections. Don't let doors and hardware endanger patient safety and become a potential accreditation stumbling block. Our field experts can help identify and solve code concerns before they become compliance issues.
Current design meets the code...but not the need
Adding to compliance/accreditation challenge is a shift in healthcare facility design to meet the needs of changing patient demographics. Aside from traditional issues such as fire-rated doors, means of egress and smoke containment, healthcare facilities must address contemporary concerns such as:
The growing elderly population segment
The rising demand for ambulatory and specialized care units
The increased need for behavioral health units
Stringent infection control measures
ASSA ABLOY offers opening solutions that address both the code requirements and the changing demographics that are driving facility design.
For more information, download the "Demystifying the Door Opening" brochure
Behavioral Health – Healing by Design
Proper selection of door and hardware products can help protect patients from harm and maintain a level of security for others, including professional and clinical staff.
ASSA ABLOY Group brands offer products that come together to form complete openings. Doors, frames, locks, electronic access control, gasketing, door controls, hinges, pivots, accessory hardware and power supplies -- our products answer any doorway challenge, including those routinely found in behavioral health and crisis intervention centers.
For more information, download the "Behavioral Health Solutions" brochure
Interested in ASSA ABLOY's Healthcare Security Solutions?
Craftmaster Hardware is an expert supplier of ASSA ABLOY security products. We can deliver on any one of their sophisticated and high quality solutions. Need a consult? Craftmaster will spend the time necessary to specify the right product for the right application for your specific need. We can also facilitate a trusted ASSA ABLOY security advisor and help you with securing your entire healthcare facility.
Call 800-221-3212 and discuss security solutions with a Craftmaster expert on:
Locks
Access Control Devices
Hardware
And a wide variety of security products
Additional Resources/Downloads

The Continuum of Care

Security Strategies

Demystifying the Door Opening

Behavioral Health Solutions