Curries - Steel Door, Door Frames, Custom Doors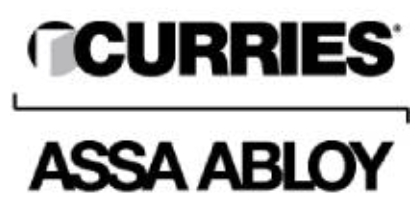 Steel Door, Door Frames, Custom Doors
Take control. Trust Curries.
Curries offers unique door designs thanks to one the largest production facilities in the industry.
Curries windstorm-certified and fired rated specialty doors are available in composite and steel core structures. They offer architects and construction professionals the ability to design without limits.
Founded in 1892 and passed down in 1985 to Richard Currie who oversaw the acquisition of Curries by ASSA ABLOY in 1996.
Currently, Curries manufactures automatic door systems, security doors, decorative openings, energy efficient options, school security solutions, and standard or custom doors. They focus on steel options as these are the most durable and repairable options for sustainable door solutions.
Curries are offered in a variety of gauges, sizes, styles and adhere to a range of security and safety standards. Curries' custom frames are fabricated with cold-rolled steel or galvannealed steel in either 12, 14, 16 or 18 gauge.
All frames are given a rust inhibitive coating. Custom frame options include Bituminous Frame Back Coating, CURRISeal Frames, Double Egress Frames, E119 Fire Resistive Frame Solutions, KD Sidelight, Mercury Thermal Break Steel Frames and Thermal Break Steel Frames.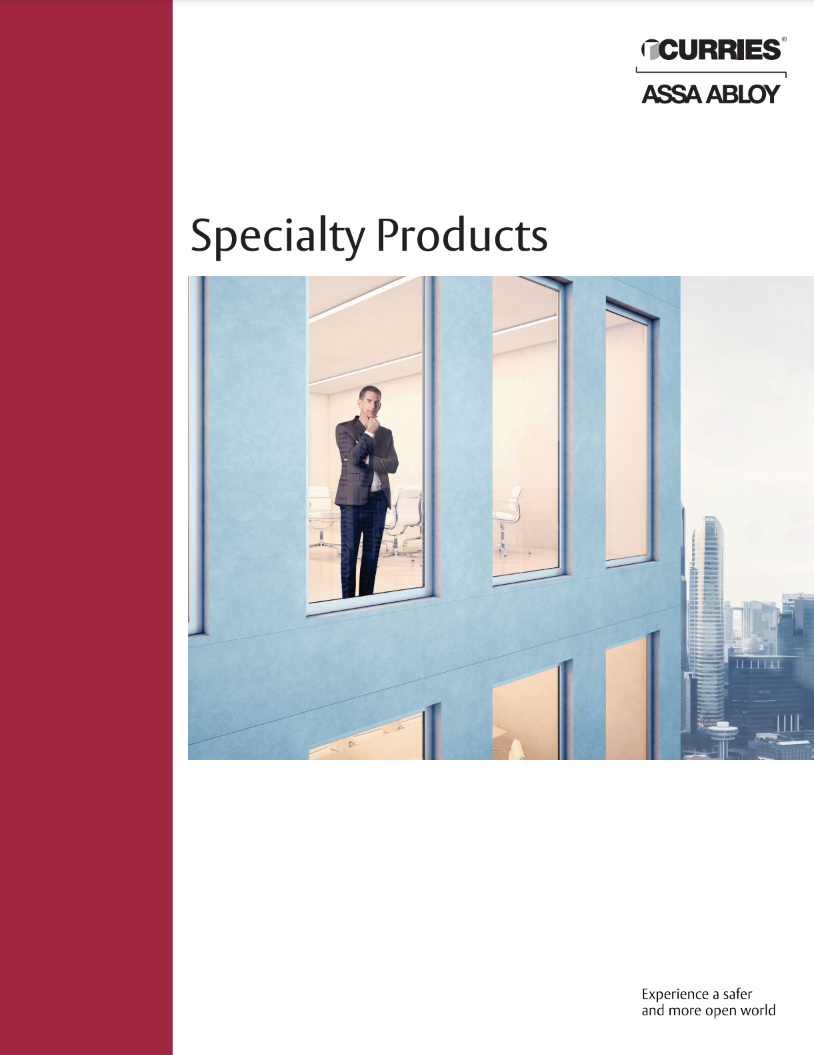 Download a Free Curries Guide for Specialty Products
Our Security Hardware Experts here at Craftmaster Hardware are now selling a wide range of Commercial Doors, Door Frames and Door Hardware anywhere in the US.
We have also broadened our Service Department and now offers full door installations in the New York and New Jersey Metropolitan area. ​
If you or your company is in need of new doorways, frames or hardware at entrances and exits, use the form below or call us at 800 221-3212 to start your Curries doorway project today!
Contact us to review your product needs!
Do You Need Help With Your Commercial Door Installation?
Whether you need a door for one room or your entire facility, a Craftmaster Hardware Door Specialist will listen, learn and respond with an ideal doorway and door hardware solution. We partner with the world's leading manufacturers, like Curries, to ensure that our customers have access to every resource needed.
Your Craftmaster Security Hardware advisor will present a door and/or hardware solution specific expert so that you have the most knowledgeable team to find a solution for your need. With Craftmaster, you never have to work through it alone. We will be with you for each step of the process from planning and pricing, to installation and testing. Once your new doorway is installed and functioning, Craftmaster will continue to support you with system maintenance, upgrades and new advancements that will help you keep up with your security needs. Connect with our team now using the form below!
Let's Connect!
Additional Resources/Downloads