Schlage - Locks, Deadbolts, Keys, Parts and Accessories
For more than 90 years, Schlage has been creating the strongest and most technologically advanced security products to secure schools, hospitals, hotels, commercial and institutional buildings, multifamily properties and homes. From durable mechanical locks to comprehensive electronic access control solutions and biometrics, Schlage door hardware provides protection at critical moments – when property and personal security are at stake. With a wide range of products, styles and finishes, Schlage has products for the most demanding project specifications. In public buildings, in the workplace, and in homes, at the end of the day Schlage by Allegion stands for one thing: strong.
We offer a wide selection of Schlage handlesets, knobs, levers, and locks of all types, including cylindrical locks, anti-ligature locks, and mortise locks. In addition, we carry a variety of Schlage parts and accessories, including deadbolts, deadlatches, key blanks, extension links, replacement cylinders, special keys and tools, and internal parts such as spring cages, key cam assemblies, and more.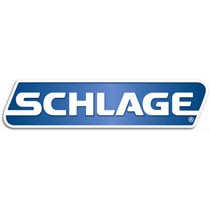 Register/Log In for Pricing Info!

Register/Log In for Pricing Info!